GALAXICUS is a production of Crimson Leaf LLC, an independently owned and operated entertainment software company based in beautiful Wildwood, Florida. Founded in 2004, by Chief Technology Officer David Baity, Crimson Leaf is on a mission to create amazing new games that fuse modern age tech and retro-styled fun.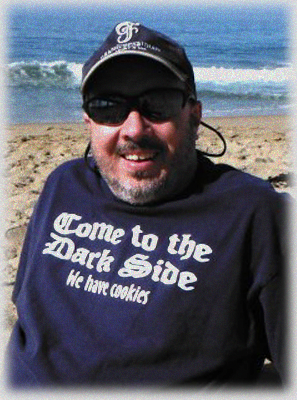 David Baity
Programmer and entrepreneur David Baity is a native of Asheville, North Carolina. He has earned both an Associate's degree in machine technology from Orange Coast Community College in Costa Mesa California as well as a Bachelor's degree in entrepreneurship from Western Carolina University in Cullowhee, North Carolina.
David has a great deal of experience in the fields of machining and programming, and in 2003 founded Crimson Leaf LLC. In his spare time David enjoys computer gaming and spending time with his pets.
In 2009, he started the rebirth of Mega Wars III, a popular game from the 1980s, by duplicating the original game with a HTML interface. Three years later, he updated the game to Mega Wars IV using a Silverlight client. In 2015, David used Unity to create the move to the Galaxicus game.